For a complete list of public programs from November 2006 through the upcoming season, click here.
"An American Quilt: Unfolding a Story of Family and Slavery" with author Rachel May
Wednesday, May 23, 7:30 p.m. 
We are delighted to announce Rachel May's return to our site to discuss her book published on May 1st, 2018: An American Quilt: Unfolding a Story of Family and Slavery.
Following the trail left by an unfinished quilt, this illuminating saga examines slavery from the cotton fields of the South to the textile mills of New England– and the humanity behind it.
May's new book explores the far reach of slavery, from New England to the Caribbean, the role it played in the growth of mercantile America, and the bonds between the agrarian south and the industrial north in the antebellum era–all through the discovery of a remarkable quilt. While studying objects in a textile collection, she opened a veritable treasure-trove: a carefully folded, unfinished quilt made of 1830's-era fabrics, its backing containing fragile, aged papers that mentioned "shuger", "rum", and "West Indies". The quilt top sent May on a journey to piece together the story of the women behind it– both enslaved and free.
May is the author of Quilting with a Modern Slant, a 2014 Library Journal and Amazon.com Best Book of the Year. She is an assistant professor at Northern Michigan University. Copies of An American Quilt were available for purchase and signing at the event.
"understands waiting upon a Gentleman, and looks well in Livery": Commodification, Resistance, and Labour in Eighteenth and Nineteenth-Century Quebec Slave Advertisements
Wednesday, April 18, 2018 – 7:30 p.m.
Art historian Charmaine Nelson expands the traditional slave-trade triangle to include Canada. Mining an array of sources—including maps, artwork, and the Canadian fugitive slave archive—her goal is to re-humanize people who were dehumanized. "Even in the stories of how they escaped, sometimes slave owners would inadvertently disclose how intelligent the escapees were, and how much forethought and planning went into escaping," Nelson says.
Through an exploration of the various forms of human commodification–auctions, private, and public sales–Professor Nelson will offer evidence about the ethnic make-up of British Quebec's enslaved population and the nature of their labors, drawing parallels and distinctions between Canada and other transatlantic sites.
Art historian Charmaine Nelson–a professor at McGill University in Montreal–is currently at Harvard as the William Lyon Mackenzie King Chair in Canadian Studies.
Growing Up with the Country: Family, Race, and Nation after the Civil War: with Historian Kendra Taira Field
Wednesday, February 7, 2018 -7:30 p.m.
Following the lead of her own ancestors, historian Kendra Taira Field's epic family history chronicles the westward migration of freedom's first generation in the fifty years after emancipation. Drawing on decades of archival research and family lore within and beyond the United States, Field details lives and choices that deepen and widen the roots of the Great Migration, exploring how ideas about race and color powerfully shaped the pursuit of freedom.
When statehood, oil speculation, and Jim Crow segregation imperiled their lives and livelihoods, these formerly enslaved men and women again chose emigration. Some migrants launched a powerful back-to-Africa movement, while others moved on to Canada and Mexico. Their lives and choices deepen and widen the roots of the Great Migration. Interweaving black, white, and Indian histories, Field's narrative explores how ideas about raceand color powerfully shaped the pursuit of freedom.
"Kendra T. Field skillfully draws family stories and community histories into a sweeping and compelling critique of the competing sovereignties, conflicting claims to freedom, and shifting racial regimes that shaped the United States." —Craig Steven Wilder, author of Ebony & Ivory: Race, Slavery, and the Troubled History of America's Universities
Kendra Taira Field is assistant professor of history and director of the Center for the Study of Race and Democracy at Tufts University.
Copies of Growing Up with the Country, slated for publication on January 9th, will be available for purchase and signing at the event. Free admission for RH&SQ members and Tufts University students; general admission is $10.
Dedication of Belinda Sutton's Stopping Stone
Sunday, November 19 at 1:30 PM – 3 PM
Please join us for the dedication of the newly installed Stopping Stone in memory of Belinda Sutton, whose 1783 petition for a pension from the estate of Isaac Royall Jr. is among the first narratives by an African American woman.
Located just outside the George Street entrance to Royall Park, adjacent to our museum, this small
brass marker reads "Belinda Sutton, enslaved here 1737-1781."
The Stopping Stones project is described as "an historical reparations endeavor designed to bring attention to the persons and places impacted by slavery, to reveal the roots of prejudice and hatred against African Americans in the United States and to catalyze actions to extinguish their impact."
We are honored that the project chose to work with us to create and install its first memorial, and we are grateful to Ruth and Bruce Lynn of Temple Isaiah in nearby Lexington for generously sponsoring her marker.
Each Stopping Stone is engraved with an identifier that corresponds with an entry in the project's searchable database. View Belinda Sutton's entry and learn more about this effort here.
Following a brief ceremony at the Stopping Stone, guests are invited to the Slave Quarters for light refreshments and to view informational exhibits.
Steering to Freedom: A Book Talk by Patrick Gabridge
Wednesday, November 15, 7:30pm – 9pm
In May 1862, Robert Smalls, an enslaved ship's pilot in Charleston, South Carolina, crafted a daring plan to steal the steamship Planter and deliver it, along with the crew and their families, to the Union blockade. After risking his life to escape slavery, Robert faced an even more difficult challenge: convincing Abraham Lincoln to enlist black troops. Based on a true story, the novel "Steering to Freedom" tells the powerful and inspirational story of a young man who became the first black captain of a US military ship, while struggling to navigate a path to freedom for himself, his family, and his people.
Copies of "Steering to Freedom" were available for purchase and signing at the event. Free admission for RH&SQ members; $10 for non-members.
About the author: Patrick Gabridge is the author of three novels: Steering to Freedom, Tornado Siren, and Moving [a life in boxes]. His full-length plays include Lab Rats, Distant Neighbors, Constant State of Panic, and Chore Monkeys. He's been a Playwriting Fellow with the Huntington Theatre Company and New Rep. His site-specific play about the day after the Boston Massacre, Blood on the Snow, was performed at Boston's Old State House the last two summers. His other historical plays include work about the creation of the English Bible (Fire on Earth), the astronomers Kepler and Tycho (Reading the Mind of God), a volcanic eruption on Martinique (The Prisoner of St. Pierre), and 19th century Boston publisher Daniel Sharp Ford (None but the Best). His short plays have received more than 1,000 productions from theaters and schools around the world.
Confederate Monuments and the Memory of Slavery: A Discussion with Historian Kevin Levin
Wednesday, October 25, 7:30pm – 9pm
The Southern Poverty Law Center estimates that there are more than 700 Confederate monuments in America's public spaces, along with hundreds of schools, streets, and communities named for Confederate icons.
Historian, educator, and author Kevin Levin has blogged at Civil War Memory for more than a decade. He will discuss the historical origins of these monuments — their connection to "Lost Cause" remembrance of the Civil War and the Jim Crow era of the 20th century — and how the divisive current debate over their future connects to our nation's memory of slavery.
Free admission for RH&SQ members; $10 for non-members.
Special Benefit Event: An Evening for Education
Friday, June 16, 2017 – 6:30-8:30 p.m.
Please join us for a special evening to benefit our school programs. Enjoy wine and refreshments, learn more about this remarkable site, and help local children explore the history of slavery and the meanings of freedom in America.
* Celebrate the opening of our Enslavement to Freedom exhibit
* Experience activities from our school programs and hear from education staff
* See the mansion's clock-wound spit jack in action
* Take a twilight tour of our museum's historic grounds
All proceeds benefit our museum's school programs. The new exhibit is funded in part by the Massachusetts Cultural Council, the Society of Colonial Wars in the Commonwealth of Massachusetts, and the General Society of Colonial Wars.
Colonial Comics, Volumes I & II
Wednesday, March 22, 2017 at 7:30 p.m.
J. L. Bell, a co-editor of and contributor to Colonial Comics, will lead a panel of participating authors and illustrators discussing the stories and artwork that make up this innovative graphic anthology series on New England's history. Volume I told lesser known stories of the years 1620-1750, and the new Volume II features the period 1750-1775.
Featuring an array of writing and illustration styles, the series tells stories about Puritans and free thinkers, Pequots and Jewish settlers, female business owners and playwrights, gravedigging medical students, instigators of civil disobedience, college students, rum traders, freemen, and enslaved people.
J. L. Bell is a Massachusetts historian and writer whose Boston 1775 blog offers history, analysis, and unabashed gossip about the start of the American Revolution in Massachusetts. He is the author of a comprehensive historic research study for the National Park Service on the Longfellow House – Washington's Headquarters National Historic Site, and his book The Road to Concord: How Four Stolen Cannon Ignited the Revolutionary War came out last spring.  Jesse Lonergan illustrated the Colonial Comics story about Crispus Attucks, and is the author-illustrator of the graphic novels All Star, Flower and Fade, and Joe and Azat.  E.J. Barnes wrote and illustrated a story in Volume I about a conflict among two groups of Puritan settlers and the Native groups they settled among. She's a Cambridge artist working on other history comics, as well.
Copies of both volumes of Colonial Comics were available for purchase and signing.
Free admission for RH&SQ members; $5 for all others.
A Revolution in Color: The World of John Singleton Copley: A Book Talk by Jane Kamensky
Wednesday, January 18, 2017 at 7:30 PM – 9 PM
Harvard historian Jane Kamensky recovers an unknown American Revolution as seen through the eyes of Boston-born painter John Singleton Copley.
Author Geraldine Brooks says, "A pleasure to read from first page to last, Jane Kamensky's exploration of the life, work and tumultuous times of John Singleton Copley is itself a masterpiece. Like all excellent portraitists, Kamensky probes deeply into the character of her subject, as deft with the small, revealing detail as she is with the sweeping strokes of landscape and setting. Both gripping narrative history and insightful art criticism, A Revolution in Color is a genre-busting tour de force."
Admission free for RH&SQ members; $5 for non-members.
Copies of A Revolution in Color were available for purchase and signing at the program.
The Slave's Cause: A History of Abolition: A Book Talk with Historian Manisha Sinha
Wednesday, November 16 at 7:30 PM – 9 PM
Historian Manisha Sinha, Draper Chair in American History at the University of Connecticut at Storrs, talked about her recently published book The Slave's Cause: A History of Abolition.
"This well-written and accessible book has many strengths, but Sinha's able deployment of so many sources makes it outstanding. Looking past the image of a kneeling slave that British readers are still used to seeing in works on this subject, Sinha brilliantly shows how African Americans themselves worked tirelessly to make freedom a reality." — Times Higher Education.
Copies of The Slave's Cause were available for purchase and signing at the event.
The Slave Cabin Project with Ifé Franklin
Saturday, November 5 at 2 PM – 4 PM
Teaching artist Ifé Franklin will guide workshop participants in creating small cabin-like structures of their own design to take home with them. Participants will work with fabric, shells, raffia, beads, and buttons to creatively interpret these miniature dwelling spaces.
Using the artist's Indigo Project for inspiration, these small creations are reminiscent of slave cabins, designed to honor the ancestral spirits of Africans who were enslaved throughout colonial America. Ms. Franklin describes them as "wishes or gifts to the spirits of these ancestors, who never had a home of beauty, or even a home of their own." She has led similar workshops as the featured guest artist at Boston's Isabella Stewart Gardner Museum.
A graduate of the School of the Museum of Fine Arts, Boston, Ifé Franklin has worked as a professional artist for more than 25 years. She specializes in indigo-dyed textiles, using resist and dyeing techniques from West African culture. Ms. Franklin has taught textile and other art forms at the Eliot School for Applied Arts and the Massachusetts College of Art and Design. She has exhibited her work in solo and group shows at several Boston-area galleries and her indigo-dyed fabric-wrapped "Slave Cabin" is part of the Fitchburg Art Museum's permanent collection.
Ms. Franklin will lead a 2-hour workshop for up to 20 participants. The program will take place in the only remaining slave quarters building in the North, which features an exhibit of 18th-century artifacts unearthed on site.
Fee is $10 for RH&SQ or Historic New England members and $15 for all others. Preregistration is required.
To register, please email Programs@RoyallHouse.org, indicating the names of attendees and whether you are a member of either sponsoring organization. Please note that space is limited.
This program is co-sponsored by Historic New England and is supported in part by a grant from the Medford Arts Council, a local agency which is supported by the Massachusetts Cultural Council, a state agency.
Brethren by Nature: Indians, Colonists, and the Origins of American Slavery: a Book Talk by Historian Margaret Ellen Newell
Wednesday, October 26 at 7:30 PM – 9 PM
In Brethren by Nature, Margaret Ellen Newell reveals a little-known aspect of American history: English colonists in New England enslaved thousands of Indians. Massachusetts became the first English colony to legalize slavery in 1641, and the colonists' desire for unpaid labor shaped the major New England Indian wars, including the Pequot War of 1637, King Philip's War of 1675–76, and the northeastern Wabanaki conflicts of 1676–1749. When the wartime conquest of Indians ceased, New Englanders turned to the courts to get control of their labor, or imported Indians from Florida and the Carolinas, or simply claimed free Indians to be enslaved.
Drawing on letters, diaries, newspapers, and court records, Newell recovers enslaved people's own stories and shows how they influenced New England society in crucial ways. Indians lived in English homes, raised English children, and manned colonial armies, farms, and fleets, exposing their captors to Native religion, foods, and technology. Some achieved freedom and power in this new colonial culture, but others experienced violence, surveillance, and family separations.
Margaret Ellen Newell is professor and vice chair of faculty in the Department of History at The Ohio State University. Her research and teaching interests include colonial and revolutionary America, Native American history, economic history, material culture, and comparative colonial American/Latin American history. Her book, Brethren by Nature: New England Indians, Colonists, and the Origins of American Slavery (Cornell University Press, 2015), the subject of our talk, earned Newell the James A. Rawley Prize for best book on race relations in the United States from the Organization of American Historians. She is also the author of From Dependency to Independence: Economic Revolution in Colonial New England (Cornell University Press, 1998; new edition 2015), as well as numerous articles and chapters.
Co-sponsored by the Medford Historical Society & Museum and the Friends of the Medford Public Library.
Copies of Brethren by Nature were available for purchase and signing at the event.
Seminar: New Perspectives on Slavery in New England
Thursday, September 15 at 1 PM – 5 PM

Historian Jared Hardesty talked about his book, Unfreedom: Slavery and Dependence in Eighteenth Century Boston, on Wednesday, September 14 at 6:30 PM at the Old North Church & Historic Site in Boston's North End.
Professor Hardesty is a historian of colonial America and the Atlantic World. His research investigates the contours of slavery, labor, and the nature of power in British North America. He completed a B.A. in History at Ohio Northern University and a MA and Ph.D. in History from Boston College and is currently an Assistant Professor of History at Western Washington University. His book, "Unfreedom: Slavery and Dependence in Eighteenth-Century Boston" (Early American Places Series, New York University Press), examines the lived experience of enslavement in eighteenth-century Boston.
Both programs were brought to you by the Old North Foundation in partnership with the Royall House and Slave Quarters.
Reading Frederick Douglass: A Public Reading on Boston Common
Thursday, June 30, 2016, at 12 PM – 2 PM
At noon on June 30th we'll join 20+ other organizations in co-sponsoring the annual communal reading of "What to the Slave Is the Fourth of July?" on the Boston Common.
In his fiery July 5, 1852, speech, Frederick Douglass took exception to being asked to commemorate the signing of the Declaration of Independence, reminding his audience that "the rich inheritance of justice, liberty, prosperity and independence, bequeathed by your fathers, is shared by you, not by me."
We are truly honored to have been invited to join the Charles Hamilton Houston Institute for Race and Justice at Harvard Law School, Community Change Inc, Mass Humanities, and a host of other civic and community organizations in co-sponsoring this event, which will take place at The Robert Gould Shaw and Massachusetts 54th Regiment Memorial, located across Beacon Street from the State House.
Annual Community Open House
Saturday, May 21, 2016 – 1:00-3:00 p.m.
This year we will launch our tour season with a Community Open House on Saturday, May 21st, from 1-3 p.m. Guides stationed in the mansion, in the Slave Quarters, and on the grounds will be available to answer visitors' questions. There will be no regular guided tours on this day.
The museum reopens for regular tours on Sunday, May 22, and will be open each Saturday and Sunday through October 30, with guided tours at 1, 2, and 3 p.m. Tours are always free for members, with a modest admission fee for non-members. Admission to the Slave Quarters, which houses exhibits and the museum shop, is free during tour hours.
Rediscovery to Memorial: The Effort to Create a Memorial at Portsmouth's African Burying Ground, Illustrated talk by community member Vernis M. Jackson and project manager David Moore
Wednesday, April 20, 2016 at 7:30 PM
In October 2003, remains of 13 individuals were discovered during infrastructure work under Chestnut Street in downtown Portsmouth, New Hampshire. Eight sets of human remains were exhumed and determined to be of African ancestry. In early 2004, the City Council appointed the African Burying Ground Committee to determine a proper way to honor those buried at Chestnut Street. Over the next twelve years the Committee worked with the abutters, a national design team, community partners, and the general public to research, design, and fund what has become the African Burying Ground Portsmouth Memorial Park, "We Stand in Honor of Those Forgotten." The park was dedicated in 2015.
The Portsmouth site is the only known African burying ground from the 18th century in Northern New England. As noted on the site's website, "The intent is to mark with dignity the location of this sacred place – not with headstones like the City's other places of burial – but by creating a public place of reverence on this block of urban downtown street, in perpetuity, so that we will never again forget those buried beneath."
Vernis M. Jackson and David Moore will present an illustrated talk on this important piece of history and memorial. Ms. Jackson is Chair of the City of Portsmouth African Burying Ground Committee and Founder and Past President of the  Seacoast African American Cultural Center. David Moore is the Assistant City Manager for the City of Portsmouth and project manager for the African Burying Ground Memorial Park.
On the Battlefield of Merit: Harvard Law School, the First Century, Illustrated Book talk by historian Daniel R. Coquillette, co-author with Bruce A. Kimball, the first of a two-volume history of Harvard Law School
Wednesday April 6, at 7:30 PM
Harvard University's recent decision to retire Harvard Law School's shield, which was derived from the family crest of Isaac Royall, Jr., has brought new attention to the history of Harvard Law School. This renewed attention was sparked by historian Daniel Coquillette's new history of the first century of Harvard Law School, which explores the school's ties with institutional slavery.
During its first century, Harvard Law School pioneered revolutionary educational ideas, including professional legal education within a university, Socratic questioning and case analysis, and the admission and training of students based on academic merit. But the school struggled to navigate its way through the many political, social, economic, and legal crises of the century, and it earned both scars and plaudits as a result. Historian Daniel Coquillette will examine the school's connection to northern and southern slavery, involvement in the Civil War, reluctance to admit minorities and women, pervasive anti-Catholicism, and the racism that, he says, "runs like a river through" this history.
Professor Coquillette is J. Donald Monan, S.J., University Professor, Boston College Law School, and Charles Warren Visiting Professor of American Legal History, Harvard Law School.
Stitches in Time: Family and Slavery in Mercantile America, an Illustrated talk by author/quilter Rachel May
Wednesday, March 16, 2016 at 7:30 PM
In 1917, a trunk that had remained closed for nearly a century was opened to reveal a treasure trove of family clothes, hundreds of letters, account books, a medical diary, and three quilt tops whose paper backings are dated as early as 1798 and reference rum, "shuger," and the West Indies — critical elements, of course, of the slave trade.
The Crouch family were not slave traders, but like most 19th century merchant families, they were implicated in the trade and lived between North and South, traveling up and down the coast to visit one another and sending goods for both business and personal use — cotton, lumber, apples, jam, and cloth.
Referenced in their letters are the people who were enslaved to build their homes and businesses — Boston, Minerva, George, and Jenny, to name just a few. "Stitches in Time" tells the story of the Crouches and the people who were enslaved by them, through the lens of the quilt tops, from the 1830s to the late 1860s, in Charleston, SC and Providence, RI, chronicling local and national events.
About the speaker: Rachel May is an Assistant Professor of Creative Writing at Northern Michigan University, where she teaches nonfiction. Her first book, "Quilting with a Modern Slant," was named a Best Book of 2014 by Library Journal and Amazon.com, and favorably reviewed in The LA Times, The Chicago Tribune, Publisher's Weekly, MarthaStewartLiving.com, and The Providence Journal, among other venues. Two books of fiction, "The Benedictines," a novel, and "The Experiments: A Legend in Pictures and Words," are forthcoming, and she's at work on a book of creative nonfiction. She holds a PhD in English Literature & Cultural Studies from The University of Rhode Island and an MFA from The University of Montana.
Voices Beyond Bondage: An Anthology of Verse by African Americans of the 19th Century, a Book Talk by co-editors Erika DeSimone and Fidel Louis
Wednesday, February 24, 2016 at 7:30 PM
Slaves in chains, toiling on master's plantation. Beatings, bloodied whips. This is what many of us envision when we think of 19th-century African Americans; source materials penned by those who suffered in bondage validate this picture. Yet slavery was not the only identity of 19th-century African Americans. Whether they were freeborn, self-liberated, or born in the years after the Emancipation, African Americans had a rich cultural heritage all their own, a heritage largely subsumed in popular history and collective memory by the atrocity of slavery.The early 19th century birthed the nation's first black-owned periodicals, the first media spaces to provide primary outlets for the empowerment of African American voices. For many, poetry became this empowerment. Almost every black-owned periodical featured an open call for poetry, and African Americans, both free and enslaved, responded by submitting droves of poems for publication. Yet until now, these poems — and an entire literary movement — have been lost to modern readers.
The poems in Voices Beyond Bondage address the horrific and the mundane, the humorous and the ordinary and the extraordinary. Authors wrote about slavery, but also about love, morality, politics, perseverance, nature, and God. These poems evidence authors who were passionate, dedicated, vocal, and above all resolute in a bravery which was both weapon and shield against a world of prejudice and inequity. These authors wrote to be heard; more than 150 years later it is at last time for us to listen.
"Voices Beyond Bondage reveals a mostly unacknowledged 19th-century literary movement and gives readers a fresh perspective on African American poets from the antebellum and postbellum periods. The anthology will be valued as a rich resource for libraries, students, and scholars of both literature and history." — Julian Bond, Chairman Emeritus, NAACP
Empire of Cotton: A Global History, an Illustrated book talk by historian Sven Beckert
Wednesday, January 20, 2016 at 7:30pm
Calling Empire of Cotton one of the five best non-fiction books of 2015, the New York Times wrote, "In this sweeping, ambitious, and disturbing survey, Beckert takes us through every phase of a global industry that has relied on millions of miserably treated slaves, sharecroppers, and mill workers to turn out its product." Beckert demonstrates how the constant struggle between enslaved people and planters, merchants and statesmen, workers and factory owners ushered in the world of modern capitalism, including the vast wealth and disturbing inequalities that are with us today. His book is as unsettling as it is enlightening.
"Too little present-day academic history is written for the general public. Empire of Cotton transcends this barrier and should be devoured eagerly, not only by scholars and students but also by the intelligent reading public. The book is rich and diverse in the treatment of its subject. The writing is elegant, and the use of both primary and secondary sources is impressive and varied. Overviews on international trends alternate with illuminating, memorable anecdotes. Empire of Cotton proves Sven Beckert one of the new elite of genuinely global historians." — The Washington Post
About the author: Sven Beckert is the Laird Bell Professor of American History at Harvard University. He researches, writes, and teaches the history of the United States in the nineteenth century, with a particular emphasis on the history of capitalism, including its economic, social, political, and transnational dimensions. With a group of students, he has also worked on the historical connections between Harvard and slavery and published Harvard and Slavery: Seeking a Forgotten History.
American Passage: The Communications Frontier in Early New England, a book talk with Katherine Grandjean, Assistant Professor of History at Wellesley College
Wednesday, November 18 at 7:30pm
New England was built on letters. Its colonists left behind thousands of them, brittle and browning and crammed with curls of purplish script. How they were delivered, though, remains mysterious. We know surprisingly little about the way news and people traveled in early America. No postal service or newspapers existed—not until 1704 would readers be able to glean news from a "public print." But there was, in early New England, an unseen world of travelers, rumors, movement, and letters. Unearthing that early American communications frontier, American Passage retells the story of English colonization as less orderly and more precarious than the quiet villages of popular imagination.
The English quest to control the northeast entailed a great struggle to control the flow of information. Even when it was meant solely for English eyes, news did not pass solely through English hands. Algonquian messengers carried letters along footpaths, and Dutch ships took them across waterways. Who could travel where, who controlled the routes winding through the woods, who dictated what news might be sent—in Katherine Grandjean's hands, these questions reveal a new dimension of contest and conquest in the northeast. Gaining control of New England was not solely a matter of consuming territory, of transforming woods into farms. It also meant mastering the lines of communication.
Read a Boston Globe interview with Katherine Grandjean about early European colonists' engagement of Native American couriers to send messages over long distances: https://www.bostonglobe.com/ideas/2015/03/08/colonists-sent-letters-native-american-messengers-says-new-book/Db0GNmgX5a4IoiOBn0shkI/story.html
"Compelled to Servitude": The Story of Belinda, performances by storyteller Tammy Denease
Saturday, October 3, 2015; performances at noon and 3 pm
Renowned storyteller Tammy Denease interpreted the story of Belinda — whose eloquent 1783 petition to the Massachusetts legislature for a pension from the estate of Isaac Royall Jr. is among the earliest narratives by an African American woman — on the site where this strong woman lived and worked. Each performance lasted about 45 minutes. The first known documentation of Belinda, a woman enslaved by the Royall family, occurs in 1768, when her son and daughter were baptized in Medford, Massachusetts. In February 1783, in the wake of the American Revolution, Belinda successfully petitioned the Massachusetts General Court for a pension for herself and her infirm daughter from the proceeds of Isaac Royall's estate. She would go on to petition the legislature five more times over the next ten years in her effort to secure payment of what she was owed for a lifetime of servitude. Belinda's petition has inspired poets and fascinated historians. It has been seen by some commentators as the first call for reparations for American slavery. And it opens a rare window onto the life of an enslaved woman in colonial North America.
Tammy Denease is uniquely qualified to explore and interpret what we know of Belinda and the turbulent times in which she lived. As a storyteller, teaching artist, and living historian, Ms. Denease gives voice to African-American women whose contributions to the American past are all too often obscured in the traditional historical record. Ms. Denease brought her interpretation of the life of Elizabeth "Mum Bett" Freeman to the Royall House and Slave Quarters for two exciting performances in 2014, and premiered her interpretation of Belinda at the museum's annual Giving Voice benefit event in June.
Co-sponsored by Historic New England.
This program was funded in part by the New England States Touring program of the New England Foundation for the Arts, made possible with funding from the National Endowment for the Arts Regional Touring Program and the six New England state arts agencies. This event was part of Arts Across Medford, a month-long festival curated by CACHE. Photo courtesy GildartPhoto.com.
African American Faces of the Civil War: Illustrated book talk by Ronald S. Coddington
Wednesday, September 16 at 7:30pm


During the Civil War, 200,000 African American men enlisted in the Union army or navy. Some of them were free men and some escaped from slavery; others were released by sympathetic slaveholders to serve the war effort. "African American Faces of the Civil War" tells the story of the Civil War through the images of men of color who served in roles that ranged from servants and laborers to enlisted men and junior officers.
Photograph collector/historian Coddington discovered these portraits— cartes de visite, ambrotypes, and tintypes—in museums, archives, and private collections. He has pieced together each individual's life and fate based upon personal documents, military records, and pension files. These stories tell of ordinary men who became fighters, of the prejudice they faced, and of the challenges they endured.
Co-sponsored by the Medford Historical Society & Museum and The Friends of the Medford Public Library.
The program is supported in part by the Medford Arts Council, a local agency supported by the Massachusetts Cultural Council, a state agency.
Boston Middle Passage Remembrance Ceremony
Sunday, August 23, 2015 at 3:00pm – 5:00pm; at Faneuil Hall – The Great Hall
Between 1619 and 1865, millions of Africans were transported to North America as part of the slave trade. The Middle Passage was the seaborne nightmare of Africans taken into slavery and shipped to the Americas, many landing at slave ports along the Atlantic, including Boston. Some succumbed to sickness and death from injuries, disease, rebellion, and heartbreak and were thrown overboard; some killed their own children as an act of mercy as they journeyed from their homes to enslavement in a hostile world.
On August 23, 2015, at 3:00 PM, The National Parks of Boston and the Boston Middle Passage Port Ceremony Committee hosted an intergenerational, interfaith ceremony at Faneuil Hall recognizing Boston as a
Middle Passage port site.
The Boston Middle Passage Port Ceremony brings together historical and cultural organizations, schools, churches and community groups to recognize Boston as a port which received enslaved people and the vital role that Africans and their descendants played in the development of the Massachusetts Bay Colony and the United States.
The date of the ceremony symbolizes the global nature of the African diaspora and its members' struggles for freedom–August 23 is recognized by The United Nations as an international day of remembrance for the transatlantic slave trade because on that day in 1804, Haiti achieved independence.
"Why This Matters: Interpreting Slavery at Museums and Historic Sites," Book Talk by Kristin Gallas and James DeWolf Perry
Wednesday, May 6, 2015 at 7:00pm – 8:30 pm
May 6 was spent celebrating the launch of "Interpreting Slavery at Museums and Historic Sites," a new book from Rowman & Littlefield Publishers. Editors Kristin Gallas and James DeWolf Perry, of the Tracing Center on Histories and Legacies of Slavery, will be on hand to talk about why the history of slavery in the United States is important and relevant to our communities, how historic sites and museums can facilitate the sharing of these stories, and how they tie into vital contemporary public debates.
Signed copies of "Interpreting Slavery at Museums and Historic Sites" are available for purchase in the museum gift shop.
"The Logbooks: Connecticut's Slave Ships and Human Memory," Book talk by journalist Anne Farrow, co-author of Complicity: How the North Promoted, Prolonged and Profited from Slavery
Wednesday, April 15, 2015 at 7:30 p.m.
In 1757, a ship owned by an affluent Connecticut merchant sailed from New London to the tiny island of Bence in Sierra Leone, West Africa, to take on fresh water and captives. On board was the owner's son, on a training voyage to learn the trade. The Logbooks explores that voyage to unearth new realities of Connecticut's slave trade and question how we could have forgotten this part of our past so completely.
"The story of slavery in New England is like a landscape that you learn to see," says Anne Farrow. "Once you begin to see these great seaports and these great historic houses, everywhere you look, you can follow it back to the agricultural trade of the West Indies, to the trade of bodies in Africa, to the unpaid labor of black people."
Journalist Anne Farrow is a co-author of Complicity: How the North Promoted, Prolonged and Profited from Slavery and a former reporter and editor for the Hartford Courant. 
Signed copies of The Logbooks are available for purchase in the museum gift shop.
"Boston: Origin of American Slavery," Illustrated Talk by Journalists Lisa Braxton and Alex Reid
Wednesday, March 18th, 2015 at 7:30 pm
Captain William Pierce piloted his ship Desire toward Boston into the inner harbor as onlookers watched from the frozen shoreline. It was February 1638. Like the Mayflower voyage many years earlier, the Desire carried passengers who would begin new lives in the New World. But these people were not Puritans or their countrymen. They were people of a different sort. They were African-born people, now enslaved.
Built in a Marblehead shipyard, the Desire was the first American-built slave ship in our national history. Up to this moment, slavery had been a European enterprise. But the Desire's arrival in Boston Harbor that cold day was a historic moment, for it presaged Boston's age of slavery and the laws and social customs that encouraged the buying and selling of human beings until well after the Revolutionary War.
About the authors: The husband-and-wife team Alex Reid and Lisa Braxton have significant journalism experience.  Lisa Braxton earned her Master
of Science degree in journalism from Northwestern University and her Master of Fine Arts degree in creative writing from Southern New Hampshire University. She is a former television and newspaper journalist and former president of the Boston chapter of the Women's National Book Association. She has had short stories and essays published in books and journals, including Vermont Literary Review, Foliate Oak Literary Magazine, Clockhouse Review, and Chicken Soup for the Soul. She has completed work on a novel which has yet to be published.Alex Reid is a journalist and former reporter for the New York Times, Philadelphia Daily News, and The Boston Globe. He has a degree in journalism from Boston University, where he also taught journalism. A native of Petersburg, Virginia, Alex is currently Associate Director of Public Relations at Tufts University where he has worked for more than seven years.
"Boston and the Civil War: Hub of the Second Revolution," Lecture by Historian Barbara Berenson
Wednesday, January 21, 2015 at 7:30pm
Join local historian and author Barbara F. Berenson for this discussion of her new book. Boston's black and white abolitionists forged a second American revolution dedicated to ending slavery and honoring the promise of liberty made in the Declaration of Independence. Before the war, Bostonians were bitterly divided between those who supported the Union and those opposed to its endorsement of slavery. The Fugitive Slave Act brought the horrors of slavery close to home and led many to join the abolitionists. March to war with Boston's brave soldiers, including the grandson of Patriot Paul Revere and the Fighting Irish. The all-black Fifty-fourth Massachusetts Regiment battled against both slavery and discrimination, while Boston's women fought tirelessly against slavery and for their own right to be full citizens of the Union.
About the speaker: Barbara F. Berenson is the author of Walking Tours of Civil War Boston: Hub of Abolitionism and co-editor of Breaking Barriers: The Unfinished Story of Women Lawyers and Judges in Massachusetts. A graduate of Harvard College and Harvard Law School, where she became interested in the Royall family's Harvard connection, Barbara works as a senior attorney at the Massachusetts Supreme Judicial Court.
"And She Will Ever Pray: Finding Belinda Royall,"

Illustrated Talk by Writer Richard Douglass-Chin



Wednesday, November 19, 2014
– 7:30 p.m.
Belinda Royall's voice echoes down the ages through the survival of her petition to the Legislature of Massachusetts in 1783 requesting a pension for her aged self and her infirm daughter, from the proceeds of her deceased master Isaac Royall Jr.'s estate. Belinda ends her request with the determined vow that, for the monies owed her, "she will ever pray." Piecing together the fragments of information we have about her, Richard Douglass-Chin, professor of English at the University of Windsor, Ontario, will recreate the story of the remarkable Belinda Royall — an epic journey spanning nearly sixty years.
"Tracing Our Faces" Project Launches November 13th at Medford City Hall
The Royall House & Slave Quarters is a proud collaborator on Medford's new "Tracing Our Faces" project, a year-long series marking the 150th anniversary of the Emancipation Proclamation and the 50th anniversary of the March on Washington. "From Emancipation to Equality: The Unfinished Business of Civil War and Civil Rights" launched the project on Wednesday, November 13th at 6:30pm at Medford City Hall, with presentations and community discussion. Monthly events throughout 2014 provided opportunities for our community to consider Medford's long history in the context of civil rights, to explore the legacies of these landmark events, and to work together to address critical issues of importance to the people of Medford. This project was co-sponsored by the Tracing Center on Histories and Legacies of Slavery, the Medford Human Rights Commission, and the Medford Commission for Persons with Disabilities. The planning team also includds representatives of Tufts University, Medford Public Library, Medford Historical Society, and the Mystic Valley Area Branch of the NAACP.
"Songs of Slavery," Free Performance by the US Slave Song Chorus
Sunday, August 3, 2014 at 4:00pm – 5:00pm
This free concert by the US Slave Song Project Inc, held on the Royall House & Slave Quarters museum grounds, is co-sponsored by The Friends of the Medford Public Library and part of the year-long Medford Tracing Our Faces project.
The U.S. Slave Song Project, based in Oak Bluffs on Martha's Vineyard, is a nonprofit organization dedicated to educating the public about the authentic American folk music known as slave songs or spirituals. Under the direction of founder Jim Thomas, the chorus will perform songs that enabled enslaved African-Americans to communicate with one another, teach their children, record their history, and heal their pain.
The Royall House & Slave Quarters is open for guided tours on the hour at 1, 2, and 3pm, every Saturday and Sunday. Please join us for a tour before the concert begins.
"One Minute's Freedom: The Story of Mum Bett," by Storyteller Tammy Denease
Saturday, May 31, 2014 – 11:00 a.m. & 3:00 p.m.
"One Minute's Freedom" will introduce school-aged children to the brave woman who helped end slavery in Massachusetts.  Story-teller Tammy Denease brings to life Elizabeth Freeman – a remarkable heroine known as Mum Bett or Mumbet – who successfully sued for freedom from slavery in western Massachusetts in 1781.
Mum Bett was known for having the courage to speak what was in her heart and to stand up for those who could not stand for themselves. "Anytime, anytime while I was a slave, if one minute's freedom had been offered to me, and I had been told I must die at the end of that minute, I would have taken it—just to stand one minute on God's airth [earth] a free woman—I would."
Co-sponsored by Historic New England, this special program for children ages 7 and up is supported in part by a grant from the Medford Arts Council, a local agency which is supported by the Massachusetts Cultural Council, a state agency.
Each performance will last approximately 45 minutes. These programs will be held in conjunction with our annual Community Open House.  The mansion and slave quarters will be open to visitors from 12-3 p.m.
"Ebony and Ivy: Race, Slavery, and the Troubled History of America's Universities," Lecture by historian Craig Steven Wilder
Wednesday, April 16, 2014 – 7:30 p.m.
In his important and widely reviewed new study, Professor Wilder argues that many of America's revered colleges and universities were soaked in the sweat, the tears, and sometimes the blood of people of color. The earliest academies proclaimed their mission to Christianize the savages of North America, and played a key role in white conquest. Later, the slave economy and higher education grew up together, each nurturing the other. Slavery funded colleges, built campuses, and paid the wages of professors. Enslaved Americans waited on faculty and students; academic leaders aggressively courted the support of slave owners and slave traders. Significantly, our leading universities, dependent on human bondage, became breeding grounds for the racist ideas that sustained them.
Craig Steven Wilder is professor of American history at MIT, and has taught at Williams College and Dartmouth College. Wilder grew in Brooklyn's Bedford-Stuyvesant neighborhood and received his PhD from Columbia University. He is the author of A Covenant with Color and In the Company of Black Men.
"Uncovering African American Stories at Historic New England," Illustrated Lecture by Historian Jennifer Pustz
Wednesday, February 19, 2014  – 7:30 p.m.
Though too often hidden, the contributions of African Americans, enslaved and free, are important to understanding the history of New England. The story of Prince Sayward of York, Maine, who fought in the American Revolution, and that of Cuff Gardner, a free African American who worked at Rhode Island's Casey Farm at the turn of the nineteenth century, reveal new aspects of daily life at these sites. These stories are about labor, but also about these individuals' participation in the fight for freedom and in such uniquely New England traditions as "Negro Elections."
Jennifer Pustz is museum historian at Historic New England, author of Voices from the Back Stairs: Interpreting Servants' Lives at Historic House Museums, and a member of the Royall House and Slave Quarters board of directors. She has a Ph.D. in American Studies from the University of Iowa.  Historic New England is a museum of cultural history that collects and preserves buildings, landscapes, and objects dating from the seventeenth century to the present and uses them to keep history alive and to help people develop a deeper understanding and enjoyment of New England life and appreciation for its preservation.
Two Public Programs Exploring Life in Colonial New England
Mehetabel Coit and Joshua Hempstead were next-door neighbors in 18th-century New London, Connecticut. Both kept detailed diaries about their everyday lives, and fortuitously both diaries survive. These diaries inspired two recent thoughtful and revealing histories of life in colonial New England.  Please join us in November and again in January for public programs featuring the authors of these two fascinating titles.
"One Colonial Woman's World: The Life and Writings of Mehetabel Chandler Coit," Illustrated Book Talk by Historian Michelle Coughlin
Wednesday, November 20, 2013 – 7:30 p.m.
Coughlin's 2012 book reconstructs the life of Mehetabel Chandler Coit (1673–1758), based on what may be the earliest surviving diary by an American woman. A native of Roxbury, Massachusetts, who later moved to New London, Connecticut, Mehetabel began her diary at the age of fifteen and kept it intermittently until she was well into her seventies.
A previously overlooked resource, the diary contains entries on a broad range of topics as well as poems, recipes, folk and herbal medical remedies, religious meditations, financial accounts, and even some humor. An extensive collection of letters by Mehetabel and her female relatives has also survived, shedding further light on her experiences.
Michelle Marchetti Coughlin is an independent scholar and former editor who holds graduate degrees in history and in English and American Literature. She is currently working on an article about a poem by Mehetabel's mother.
Copies of One Colonial Woman's World: The Life and Writings of Mehetabel Chandler Coit will be available for purchase and signing at the event.
"For Adam's Sake:  A Family Saga in Colonial New England," Illustrated Book Talk by Historian Allegra di Bonaventura

Wednesday, January 15, 2014 – 7:30 p.m. 
Joshua Hempstead was a well-respected farmer and tradesman in New London, Connecticut. As his remarkable diary — kept from 1711 until 1758 — reveals, he was also a slaveholder who held Adam Jackson in bondage for more than thirty years.
In this engrossing narrative of family life and the slave experience in the colonial North, Allegra di Bonaventura describes the complexity of this relationship between slaveholder and enslaved, and traces the intertwining stories of two families until the eve of the Revolution. The lines between slavery and freedom were blurred as colonial New England families across the social spectrum fought to survive. In this enlightening study, a new portrait of the era emerges.
Allegra di Bonaventura is an assistant dean at the Yale Graduate School of Arts and Sciences in New Haven, Connecticut.
Copies of For Adam's Sake: A Family Saga in Colonial New England will be available for purchase and signing at the event.
Giving Voice – Annual Benefit Event
Featured presentation by James DeWolf Perry, executive director of The Tracing Center on Histories and Legacies of Slavery
Saturday, June 8, 2013 – 3:00-5:00 p.m.
We wish to inform you that James DeWolf Perry, executive director of The Tracing Center on Histories and Legacies of Slavery, will be the guest speaker for this year's Giving Voice program on Saturday, June 8.  Professor Lois Brown of Wesleyan University is unable to be our featured speaker as previously announced due to unforeseen circumstances, but looks forward to participating in a future program.  Mr. Perry will continue a tradition of exceptional speakers at this annual event to benefit the Royall House and Slave Quarters.
About the speaker:  James DeWolf Perry, executive director of The Tracing Center on Histories and Legacies of Slavery, was nominated for an Emmy award for his role as the principal historical consultant for Traces of the Trade: A Story from the Deep North, a 2008 PBS documentary about the legacy of the northern U.S. role in slavery and the slave trade.  Since the film's premiere, Mr. Perry has spoken across the nation about his family's, and the nation's, historic role in slavery, and has facilitated discussions about the legacy of slavery and race at high schools and universities and with corporate, educational, religious and community groups.  Mr. Perry attended law school at Columbia University, and his graduate work at Harvard has included research on the transatlantic slave trade and its abolition.
"Master of the Mountain: Thomas Jefferson and His Slaves," Lecture by Historian Henry Wiencek
Wednesday, May 15, 2013 – 7:30 p.m.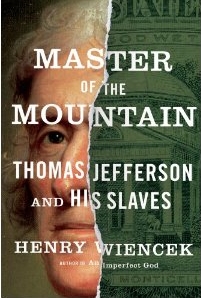 "The very existence of slavery in the era of the American Revolution presents a paradox," writes journalist/historian Henry Wiencek, "and we have largely been content to leave it at that. Jefferson animates the paradox. And by looking closely at Monticello, we can see the process by which he rationalized an abomination to the point where an absolute moral reversal was reached and he made slavery fit into America's national enterprise." Wiencek's controversial new book suggests that the author of the Declaration of Independence shifted his position on slavery for financial reasons, convinced that the only way to make a success of his debt-ridden plantation was through what he called the "silent profits" gained from those he enslaved.
"The Social Significance of Boston's Colonial Country Houses," Illustrated Lecture by Alexander von Hoffman, Harvard University, Graduate School of Design
Wednesday, March 20, 2013 – 7:30 p.m.
Dr. von Hoffman will explore how the members of Boston's eighteenth-century elite expanded their social lives into the town's suburban and rural environs. Fashionably designed country houses are among the most notable and long-lasting artifacts left by these leading Bostonians. The stat
ely homes that still ring Boston include not only the Isaac Royall House in Medford but also the Vassal-Craigie-Longfellow House in Cambridge, the Loring-Greenough House in Jamaica Plain, and the Shirley-Eustis House in Roxbury. The presentation will feature a close look at the architecture of these building and the social context in which they were built, offering lively and accessible insights into this important, but often overlooked, aspect of Boston's history.
Alexander von Hoffman is a Senior Fellow at the Joint Center for Housing Studies of Harvard University and Lecturer at Harvard's Graduate School of Design. He is the author of House by House, Block by Block: The Rebirth of America's Urban Neighborhoods (Oxford University Press, 2003) and a history of Boston's Jamaica Plain neighborhood, Local Attachments: The Making of an American Urban Neighborhood, 1850 to 1920 (Johns Hopkins University Press, 1994). Dr. Von Hoffman has published scholarly articles on urban history and essays on housing and cities for the Atlantic Monthly, the New York Times, the Washington Post, and the Boston Globe, and delivered public lectures in cities across the United States. He received a Ph.D. in history from Harvard University in 1986.
"Beans and Bacon and Hasty Pudding (But It's Not Just the Food)," Talk by Culinarian Kathleen Wall
Wednesday, January 16, 2013 – 7:30 p.m.
On Wednesday, January 16, 2013, at 7:30 p.m., Plimoth Plantation's colonial foodways culinarian Kathleen Wall will present a lecture on Beans and Bacon and Hasty Pudding (But It's Not Just the Food), exploring eighteenth-century cuisine with a focus on what would have been eaten by the Massachusetts colony's wealthiest residents and by those they enslaved.
The Royalls drank punch, coffee, tea, and chocolate from imported porcelain cups specifically made for each beverage, and European wines from bottles stamped with their family seal. Their kitchen was equipped with the very latest in food preparation equipment, and they bought lemons and oysters for festive occasions. But what did they eat for everyday meals, and what would the estate's dozens of enslaved Africans have eaten? The history of food is central to our understanding of the daily lives and social systems of the past.
Kathleen Wall has been on staff at Plimoth Planatation since 1980. As the museum's Colonial Foodways Culinarian, she trains, lectures, and demonstrates period foodways techniques and history for staff and guests. Recent media appearances include The History Channel, Food Network, National Public Radio, and the Victory Garden. She is a member of the Culinarian Historians of Boston, and blogs about colonial-era foods at Pilgrim Seasonings for Plimoth Plantation.
"Penelope Royall, Cuba Vassall, and the Families of Tory Row," Talk by Historian J. L. Bell
Wednesday, November 14, 2012 – 7:30 p.m.
In 1741 Penelope Royall married Henry Vassall, a younger son in a family with even more wealth from Caribbean sugar plantations than her own. She moved to Cambridge, taking with her the enslaved young woman, Cuba, whom she had inherited from her father, Isaac Royall Sr. Widowed in 1769, Penelope sold Cuba to her nephew John Vassall, who lived across the street in the mansion now known as Longfellow House – Washington's Headquarters National Historic Site. This illustrated lecture by historian J. L. Bell will explore the Vassalls' "Tory Row" neighborhood, how those families reacted when Revolutionary politics intruded in 1774, and Cuba Vassall's life in the new republic.
J. L. Bell maintains the Boston 1775 website, which offers daily updates of history, analysis, and unabashed gossip about Revolutionary New England. He has recently completed a book-length study of Washington's headquarters in Cambridge, starting with the John Vassall household. Mr. Bell has spoken at many historic sites around Boston, and has written articles on Revolutionary boys, town watchmen at the Massacre, and General Washington's first spies.